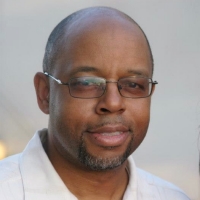 We at Saint Samuel wants you to know that we will pray with you and for you. We will always respond to an outcry for prayer or assistance if we can meet it. Just know that we will hold your hand and prayer can see us all through.
If you need prayer, let us know!
Prayer Request

posted by: Phil Chavez on 2/21/2021


Please pray for my mom Lorraine's salvation and pray for her healing. She lost her hearing, has memory loss, bad posture, body pain, and blood pressure issues. Pray for excellent health. Pray for a long life for Lorraine, in Jesus' name. Pray for the removal of debt regarding Lorraine, in Jesus' name. Pray Lorraine's possessions last a hundred times longer and become newer each day. Also, please pray for salvation and excellent health and long life for my uncle Seve and aunt Jackie.
I will pray

reconcilitation

posted by: nn j on 11/7/2018


please pray for Damianus aditya christie and myself. I have been waiting for reconciliation and to forgive each other, peaces for me and him, I have been struggling with pain. You always know what was happened because You see everything a most hidden corner, in suffering and disappointments. I come with a broken heart, my life is ruin, nothing gonna be the same again. please pity me Father, please soften and touch Damianus aditya christie heart for me. I can't touch his heart, i know that prayer is a powerful thing. Without Your graces, we cannot accomplish anything. only God can change people's hearts. please remove pride from his heart. please help me face things that are beyond my capabilities. because God, You have power to help me. and if You don't want this reconciliation to happen, please give me strength to overcome the bitterness. Teach me how to remain grateful, although this is the most difficult. teach me to love you more than anything. I really need a miracle, thank you
I will pray

26 people are

praying.

Loneliness

posted by: Phil Chavez on 5/8/2018


Please Pray...I'm 46 ,Never been in a relationship,been praying for relationships for over 22 years.Please Please Pray GOD sends me (Phil Chavez) life partner quickly real soon In JESUS Name
I will pray

28 people are

praying.

Prayer

posted by: Tyrone miami on 9/23/2017


Prayer for family friends city as well as Everyone in California
I will pray

49 people are

praying.

Employment

posted by: Crystal Vines on 7/9/2016


Employment
I will pray

32 people are

praying.

Blessings

posted by: Larry Nail on 6/16/2015


Please pray for Larry Joe Nail III. Pray that God would grant him the knowledge, wisdom, skills and abilities to be a good nurse. Pray that He would pass his boards exam on 6/16 - today! Pray for a financial miracle in his life- it'd be a blessing for him to have no debt having just finished nursing school or with just a small amount of debt. Pray the Lord would bless him with a good wife. And pray for his neighborhood, that it would become quiet, peaceful and crime free (it's somewhat an anxiety problem for him).
I will pray

34 people are

praying.

Police Corruption

posted by: Tony Ciampi on 5/9/2015


I prayer that Pastor Paul Bains would admonish Palo Alto Police Chief Dennis Burns to turn over the original, unadulterated videos to Tony Ciampi and the U.S. DOJ that captured his subordinate officers Kelly Burger, Manuel Temores and April Wagner torturing me with electricity. http://chiefburns.weebly.com/ http://chiefburns.weebly.com/exhibit-5.html http://chiefburns.weebly.com/exhibit-7.html https://www.youtube.com/watch?v=VrA7ehMi0Lg&feature=youtu.be http://jeffrosenda.weebly.com/da-cover-up.html
I will pray

47 people are

praying.

a job

posted by: Carolyn on 1/17/2015


Please pray for a good job for me. Thank you!
I will pray

47 people are

praying.

My Godmother

posted by: Joshua Gonzalez on 3/12/2014


She has cancer and is going through 3-4 months of radiation treatment in order to remove the cancer.
I will pray

42 people are

praying.

Ongoing Prayer

posted by: Phil Chavez on 1/11/2014


Please Pray with all your faith that GOD will Bless me (Phil Chavez) with my Soul Mate as soon as it is possible with GOD .I've never had a girlfriend and been Praying and hoping for one for at least 19 years,I'm 41 years old now.... Thank You for Your Prayers
I will pray

36 people are

praying.